Sherwood Golf & Country Club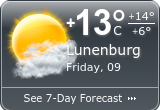 I would like to take a moment to introduce you to Sherwood Golf & Country Club, Nova Scotia's best keep secret. Sherwood is nestled in pristine South Shore beauty, located on Highway 14, just one hour outside of Halifax in the town of Chester, founded in 1759 by New England Planters, the village's scenic beauty will surly capture your heart.
This 1000+ acre property is home to many forms of wildlife and houses some of Nova Scotia's most beautiful landscapes. Sherwood offers an exquisite balance of nature and golf. This scenic golf course with its well-groomed landscapes and beautiful British Colonial clubhouse is a wonderful place to play a round or for you to host your next golfing event. We can tailor a package that is the right fit for your group, large or small, and can provide everything from prizes to customizable menu options.
Need a place to stay? Our beautiful chalets provide the perfect setting for your retreat and add convenience and comfort to your getaways or your dream wedding.
We have several amazing packages available to suit your needs, whether you're looking for a relaxing round at your own pace, or something much grander, we ensure to meet the highest of expectations. If you would like to make Sherwood Golf and Country Club the home of your event, please contact the General Manager directly at sdowling@homburg.com or by telephone 1‐902‐275‐4956 ext 2.
We are now accepting bookings for 2022. Avoid disappointment, contact us today. Experience the luxury of this exclusive public course located in your own backyard. sdowling@homburg.com